Born: July 23rd, 1938
Passing: June 20th, 2017
By Lynne Delucia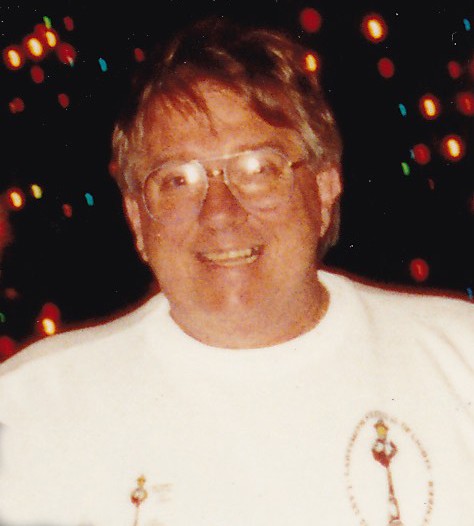 The idea of a Festival of Lights took root after a Chamber of Commerce meeting held at the Omega Restaurant in 1986. A few diehards remained (Bill Fitzpatrick being one of them) and began to discuss, with disgust, the state of Ladysmith's downtown decorations for the Christmas season. Those old ratty candy canes just had to go.
Bill quite naturally fell into the leadership role to get the lights twinkling. He had contacts with a number of talented, professional people and his friend Gary Turner stepped into the picture with suggestions on how to illuminate the downtown core with the best visual effect, but at the least cost. Aside from ordering new wreaths for our heritage lamp standards, Bill rallied, cajoled, smiled and used every whim imaginable to encourage the downtown business/building owners to participate.  He wanted each building to use one colour of light ( i.e: building 1: red lights, building 2: green lights, etc.), interspersed with clear twinkle lights.
The theme worked – twinkle lights made our community decorations unique and more importantly ALIVE.
And so it began…
Kick off, year one, 1987, of Festival of Lights was a success, despite a wet blustery night.
Bill  gathered and directed  a crew of volunteers to provide a fun, inexpensive family event on the last Thursday night of November. Free hot chocolate and popcorn, Christmas carols, and the first countdown to turn on the lights, were enjoyed by a few hundred people. Sweet talker Bill even invited a RCMP member, in red serge no less, to assist in the formalities.
Bill had a vision to light up Ladysmith for Christmas. It was a dream but I don't think any of us, including Bill, who started on this adventure, anticipated the phenomenal growth and attendance by thousands and thousands of visitors. It has been exciting and fun. But it also means year round hard work to maintain the fund raising, explore new ideas, prepare for installations and of course the take down.
And guess what, I most emphatically believe Bill would agree it was all worth it.
Thank you, Bill!