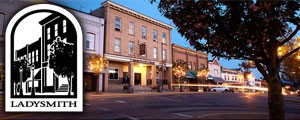 Friends of Festival
For $100/year, you can get listed here with a Google-friendly link to your website (helps with your website's ranking) and help out the Festival with many costs. Get in touch to be listed.
Friends
More Friends

541 3rd Avenue, Ladysmith, BC V9G
Phone: 250-245-2235

Ladysmith scaffolding services provides all the stage at the north end of town on Light Up.

Ladysmith waste water services, portable toilet and fence rentals, industrial waste management, soil remediation and composting.

Distributing food products to restaurants, healthcare and educational facilities, lodging establishments.

The Cowichan Valley Amateur Radio Society (CVARS) is an incorporated Not For Profit group. CVARS is comprised of amateur radio operators from Ladysmith to the Malahat including Lake Cowichan and the Gulf Islands.

Dunsmuir Investments Ltd., Ladysmith

Ladysmith Chamber of Commerce: The staff is so cordial and always of great assistance throughout the year.

Nanaimo Airporters provide 2 shuttles running from the beach areas from 4 p.m to 10 p.m.

Shar-Kare: Pet food, garden supplies, fencing, plants and shrubs.

Ladysmith Ground Search and Rescue.